Want to Become a Junior Gardener?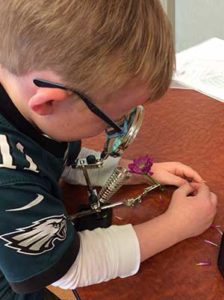 Membership in the Junior Garden Club is open to all children Pre-Kindergarten through 6th grade.
The goal of the Junior Garden Club is to provide hands-on opportunities for learning basic appreciation of gardening, floral design, nature conservancy, wildlife appreciation, community awareness and more.
This year, we have joined efforts with Kemmerer Library Harding Township to create programs encouraging creativity and exploration. Look for our upcoming announcements of meetings scheduled from Fall through Spring.
Come enjoy our fun and creative programs!
Programs for the 2017-2018 Junior Garden Club will be held at the Kemmerer Library Harding Township from 3:45 to 4:45 P.M. on the following dates: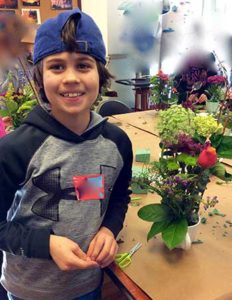 2017
2018
Thursday, January 18
Thursday, February 15
Thursday, March 15
Thursday, April 19
For more information, please email us at NVGCmembership.
We look forward to hearing from you!
Dee Wilson
Junior Gardeners Chair
Jane Riley
Junior Gardeners Coordinator
Lucy Crotty & Susan Massengill
Membership Chairs
New Vernon Garden Club
P.O. Box 1981
New Vernon, NJ 07976-1981