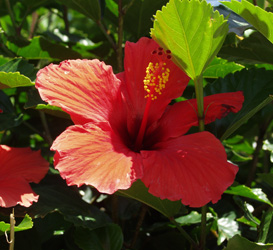 http://plantexplorer.longwoodgardens.org/
Plant Explorer provides unprecedented access to Longwood's plant records, plant images, garden information and interactive maps.
National Garden Clubs, Inc.
The national website with information about our national organization and links to other garden clubs.
New Gardening Book Reviews
This link lists notable gardening books and is updated monthly.
NJ Gardener News
This website is kept up to date with NJ Gardening events.
Fine Gardening
Outstanding design information, changes seasonally.
Garden Forever
Articles and tips on gardening for people of all ages, abilities and lifestyles.
Plant Societies
American Fern Society
American Hermerocallis Society
American Horticultural Society
Bromeliad Society International
The American Hydrangea Society
The Perennial Plant Association
General Gardening Sites
National Garden Clubs Helpful Links
This page provides an extensive list of links.
Rutgers Gardens Liaison
Brimming with helpful information.
Rutgers Cooperative Extension
More wonderful gardening information.
Cornell University Home Gardener Information
Cook College Rutgers University
If Plants Could Talk features gardening tips from local university experts, successful farmers, master gardeners, and many other plant experts.
http://www.backyardgardener.com
Chock full of good information.